It's rather chilly in Ontario, with temperatures getting around the negative double digits.
When it gets this cold, ice forms and hardens significantly, making for difficult walking conditions on both public sidewalks, and private driveways and walkways.
Despite the poor walking conditions, there are still some daredevils out there who defy the cold temperatures and dare to wear sandals, flip flops, crocs or other footwear not associated with winter conditions.
So, what happens after a slip and fall case in Ontario? How are these cases started and built up by personal injury lawyers in order to get their clients the compensation which they deserve.
Cases are built upon facts and evidence.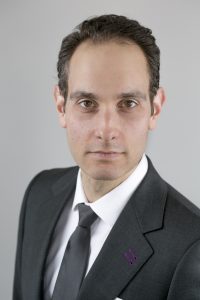 This of these as the primary ingredients to a successful lawsuit. Without evidence, the case is going nowhere fast. You personal injury lawyer cannot simply conjure up evidence out of nowhere. And neither can you. Evidence in favour of your case either exists, or it does not. Some evidence is easy to gather. Other forms of evidence are not, and may need some form of higher power (like a Judge's Order) to compel production.
Here's an example of evidence which is easy for your personal injury lawyer to gather and to produce. Things like:
Clinical Notes and Records from the Hospital you attended after your slip and fall accident
Clinical Notes and Records from your Family Doctor or Nurse Practitioner, or the Walk In Clinic you attended after your slip and fall accident
Clinical Notes and Records from your Physiotherapist, Massage Therapist, Chiropractor or Occupational Therapist who you saw after your slip and fall accident
Pre-Accident and Post Accident tax returns which establish your base line pre-accident income, to show that you sustained a loss of income as a result of your slip and fall accident
Your Pre-Accident and Post Accident decoded OHIP Summary showing the doctor(s) you saw; and the frequency you saw those doctors before your slip and fall accident vs. the doctor(s) you saw, and the frequency you saw those doctors post slip and fall accident
Your employment file
Your ODSP File
Your CPP File
Your short term and/or long term disability benefits file
Your collateral benefits file
Your LHIN file
Photographs of your injuries, along with the ice patch which caused your fall (if you took any such photos and preserved them)
The ambulance call report, or the records from the police or fire department if they came to the scene of the accident to assist
Weather records for the days prior to your fall, the date of loss, and the days post slip and fall accident