Toronto taxi cab driver Adib Ibrahim has been charged with second degree murder arising from a car accident which took place on May 14, 2012 at King and Jarvis in Toronto.
That day, Ralph Bissonnette, age 28, was riding his long board skate board alongside the cab. Witnesses say that Ibrahim and Bisonnette got into some sort of argument, when Ibrahim swerved his taxi into Bissonette's path, resulting in Bisonnette getting run over by the rear end wheels.
Bissonnette was taken by ambulance to St. Mike's Hospital in Toronto where he was pronounced dead. The Highway Traffic Act defines skateboarders as pedestrians.

The Toronto skateboarding community is planning a candlelight vigil to commemorate Bissonnette who died too young. Organizers of the candlelight vigil complained that skateboarders, like Toronto cyclists, have long fought with aggressive Toronto motorists. Sharing the busy roads is not easy, and the slightest touch from a car on a cyclist, pedestrian, or in this case, a skateboarder can have devastating, if not fatal consequences.
With the summer coming around, more people are being more active with respect to walking, running, cycling and skateboarding. This means that Toronto's streets are going to be getting more and more congested. With increased congestion comes less room to get around, and greater risk of accident.
This case, is another example of how congestion on Toronto's streets results in fatal car accidents. It also shows how the slightest contact between a car and a skateboarder, cyclist or pedestrian will have serious consequences.
The taxi driver, Ibrahim faces possible jail time. He is now in custody, but awaiting a bail hearing. It will be up to his criminal lawyer to get him bail.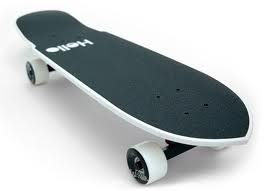 People often ask me, what the general damages or pain and suffering value is in these sort of cases for the injured party such as Bissonnette. It sounds weird, but pain and suffering awards in quick fatality cases are generally low, because Courts will measure the pain and suffering from the pain and suffering began (the date of the acccident), until the date of death. If both the accident and death happened in the same day, as they did here, then a Court will award one day of pain and suffering to the accident victim. The value of one day of pain and suffering is up to a Judge to determine, but it's not going to be very high. There used to be a $15,000 deductible for fatality claims involving a car in Ontario. This meant that before September 1, 2010, if somebody died, their claim would be subject to a $15,000 deductible right off the bat. If a Judge granted the family $20,000 at trial, after the application of the $15,000 deductible, the award was really only $5,000!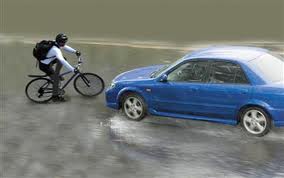 Thankfully, Ontario eliminated the $15,000 deductible for fatality claims. But, an even greater deductible applies for non-fatality claims in Ontario which is presently at $30,000.
The real money in fatality claims is not in the pain and suffering award. The real value in these sort of claims is from the loss of financial support from the family members, which they would have otherwise received has Bissonnette still been alive.
Bissonnette was a chef/cook in Toronto. Let's assume he was married with 2 young children and he was the family's main income provider, contributing $60,000/year to support his family. The family unit as a whole has lost out of $60,000 worth of income per year which they would have otherwise received from Bissonnette. Bissonnette being just 28 years old would have worked until the new age of retirement (67). That works out to 39 years of income loss. 39 years x $60,000/year = is a $2,340,000 future income loss which could be advanced by the family. This does not take into consideration any raises over that period of time, benefits, or the present value of that dollar amount. This figure would need to be calculated by an expert such as an accountant or actuary.
In addition, the family members will all have significant claims for loss of guidance, care and companionship under the Family Law Act.
Our thoughts at Goldfinger Injury Lawyers go out to Mr. Bissonette and his family. From one skate board loving family to another, we send our deepest condolences.