For over a decade I have been blogging about personal injury law in Ontario, and across Canada.
Most of the time, I get into the nitty gritty about personal injury law.
Other times, but not very often, I comment about things completely unrelated to personal injury law, but those ideas are on my mind and I want to put my thoughts on wax. This is one of those times.
I have a young boy who is really in to soccer. He plays on a soccer team. He enjoyed watching the World Cup. He loves watching highlights of goals.  When is isn't playing soccer, he's kicking a ball around the house.
Last night Canada's Men's Nation Team (CMNT) played the Team USA in the Quarter Final of the Gold Cup. It was a big game, played in front of a capacity crown in the States.
Many of you reading this edition of the Toronto Injury Lawyer Blog Post won't know what the Gold Cup is, unless you're a soccer fan.
The Gold Cup is a regional soccer tournament to declare the winner of the CONCACAF Soccer Region; which is where Canada plays.  CONCACAF comprises North America, Central America and a large part of the Caribbean. Winning the Gold Cup is a big deal. It means that you're the best in your geographic soccer region. Canada has only won the Gold Cup once (2000). The only other teams to win the Gold Cup are the United States and Mexico.
Before Canada qualified for this past World Cup; the Gold Cup was their World Cup! (that's because they were not really good enough to qualify for World Cup. They had only qualified once before 2022; and that was back in 1986, so the Gold Cup was the only major international trophy that they could compete for).
My son, being a soccer fan, knew that Canada had a big quarter final game in the Gold Cup against Team USA and wanted to watch the game.
The problem was that watching the game was easier said than done. But it should not have been this way.
The game was being played in North America, in the Eastern Time Zone. It wasn't like it was being played across the globe in a far off land where they didn't have a broadcast crew.
The game was not on your regular cable package. It was not on CBC, TSN, or Sportsnet. The game was only legally viewable in Canada through OneSoccer. This is a speciality soccer sports channel which may (or may not) be available for an extra cost on your cable bill, or you can watch it online at a cost. It appears that some cable providers don't even have OneSoccer available.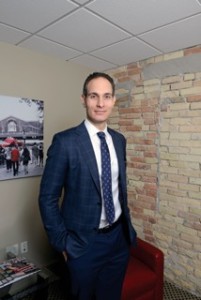 Unless you're a soccer fan, you would not have heard of OneSoccer.
So, this was an instance whereby the game became a pay per view, like a big heavyweight boxing match or WrestleMania. How is is that a Gold Cup Quarter Final being played in Cincinnati Ohio has to be a pay per view event for Canadians? That didn't sit right with me one bit.
Soccer is the largest youth participant sport in Canada; yet Canadians can't watch their own national team compete unless they pay for some obscure speciality soccer channel/streaming service?
Lacrosse, NBA Summer League and the Major League Baseball Draft along with hockey reruns are all televised, yet Canada's youth can't tune in to watch their national team compete on a global stage against their rival, Team USA in a knock out elimination quarter final cup match unless they pay a fee?
There is no reason why Canadian Soccer, for both men and women has to be so hard to access for the Canadian public. It makes no sense. It shows a complete lack of understanding on the part of Soccer Canada, the Canadian Media, and the Minister of Sport/Canadian Department of Heritage on the role that soccer plays, and could play, in the lives of Canadians. Every great hockey player likely started his/her sport journey playing soccer.
Given the popularity of soccer in Canada, it has always amazed me why a large broadcaster (CBC, Sportsnet, TSN) has not approached Soccer Canada and entered into an exclusive deal to purchase the rights to all Canadian National Team (Men's and Women's Rights) for an extended period of time. I'm thinking like an 8-10 year deal, that way the broadcasters can capture at least 2 World Cups. You'd want to capture all of the World Cup Qualifiers, Friendlies, U20 World Cup, Gold Cup etc. There's a lot of potential content available.
Instead, Canadians have to resort to a subscription model, or pay per view model to watch their national teams compete in something other than the World Cup. This is bad for the game. The World Cup only comes around once every four years; and it's often on some sort of tape delay given the location of the games (unless you're up at odd hours of the night/morning).  This is an issue which Soccer Canada has to be concerned about, if they can ever get their ship in order.
When it comes to soccer, you often hear the term "growing the sport", or "growing the game". I believe that the game has grown significantly. I don't think it's a participation issue. People are playing the game at record levels. It's not like people aren't playing soccer, or don't know about the sport.
I think it's a professionalism and a recognition issue. If the 2022 World Cup showed us anything is that Canadians are ready to support the product. You just have to put it out there and people support it. But when the product is being hidden behind pay walls and inaccessible to most Canadians because the content is on an obscure speciality channel; then we aren't giving our athletes and the sport the stage which it deserves.
People will support the game and support the players. You want to put the product in the best position to succeed whereby the most people can access the product. Casual observers, casual soccer players, and casual sports fans need to be able to consume the product as well. Soccer Canada should insist on the product being easier to consume for the betterment of the game and to give the sport the respect it commands. At the same time, Canadian Media conglomerates need to stand behind the product and feature it so that it can continue to grow as well. They may quickly find out that showing Canada Soccer (not MLS, not European Leagues) will be a big win. In my experience, when you broadcast a team with a Maple Leaf on it, viewership increases significantly.