The snow has melted. The sun is shinning (sometimes); and the weather is getting less miserable. It's time to go outside and enjoy the fresh air.
For many, the turn of seasons from winter to spring, means riding your bike to work. In fact, from May 29-June 30, 2017, it's Bike Month! The City of Toronto hosted a Ride your Bike to work day on May 29th to kick off Bike Month. Every Tuesday, Wednesday and Thursday during Bike Month, Cycle Toronto will be hosting commuter outreach stations along busy cycling routes all around the city. You can stop by to get a free Bike Month 2017 branded tote bag full of giveaways from one of their official partners.
Bikes are treated like cars in some parts of the Highway Traffic Act, but differently in others. In section 1(1) of the Highway Traffic Act, bikes are defined as:
"bicycle" includes a tricycle, a unicycle and a power-assisted bicycle but does not include a motor-assisted bicycle;
"vehicle" includes a motor vehicle, trailer, traction engine, farm tractor, road-building machine, bicycle and any vehicle drawn, propelled or driven by any kind of power, including muscular power, but does not include a motorized snow vehicle or a street car;
"motor assisted bicycle" means a bicycle,
(a) that is fitted with pedals that are operable at all times to propel the bicycle,
(b) that weighs not more than fifty-five kilograms,
(c) that has no hand or foot operated clutch or gearbox driven by the motor and transferring power to the driven wheel,
(d) that has an attached motor driven by electricity or having a piston displacement of not more than fifty cubic centimetres, and
(e) that does not have sufficient power to enable the bicycle to attain a speed greater than 50 kilometres per hour on level ground within a distance of 2 kilometres from a standing start; 
Bikes are treated under the definition of "vehicle" the exact same as a car, trailer, traction engine, tractor or a road building machine! So even though your bike may be very vanilla, without a twin turbo engine, under most parts of the Highway Traffic Act, it's treated the very same as a souped up hot rod car.
But, if in the Highway Traffic Act, reference is made to the term "motor vehicle", it then excludes your normal bike (non-motor assisted):
"motor vehicle" includes an automobile, a motorcycle, a motor-assisted bicycle unless otherwise indicated in this Act, and any other vehicle propelled or driven otherwise than by muscular power, but does not include a street car or other motor vehicle running only upon rails, a power-assisted bicycle, a motorized snow vehicle, a traction engine, a farm tractor, a self-propelled implement of husbandry or a road-building machine; ("véhicule automobile")
The key distinction is motor vehicle vs. vehicle. Vehicle = bike. Motor vehicle does not.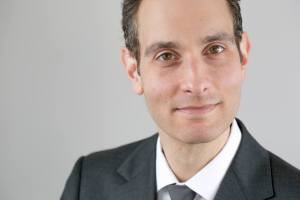 Regardless, if you've been hit by a car as a cyclist, there is some good news when it comes to coverage. Even though many cyclists don't have car insurance, they are still entitled to car insurance coverage (accident benefits).
In the normal course, accident benefit coverage (first party insurance) will cover accident benefits for the cyclist regardless of fault. If the cyclist had a driver's license, and had car insurance at the time of his/her bike accident, then that person will first need to report the bike accident to their own car insurer. This takes place even though the accident victim was NOT driving his/her car at the time of the accident. That's just how no fault insurance works. Hypothetically, the cyclist could have been totally negligent in the use or operation of his/her bike, and still be able to claim accident benefits from their own car insurer if they've been involved in an accident with a car (motor vehicle).
For the cyclist who does NOT have any form of car insurance, that person is entitled to make an accident benefit claim for no fault benefits from the car insurer for the vehicle which s/he got in the accident with.
So, if you are a cyclist, and you don't have any insurance available to you, and you've been involved in a serious accident with a car, here are a few tips:
Report the accident to the police. Even if you believe it to be minor in nature, those minor injuries can be masked by adrenaline and get worse over time.
Get the license plate, name and contact information for the motorist
Get the insurance information of the motorist
If they refuse to give you that information, just get a plate # of the vehicle and report it to the police. It's a crime to flee the scene of an accident. Many motorists have been charged for fleeing the scene of an accident. It also looks really bad on the driver
Seek medical attention!!! A call to a personal injury lawyer, while important, should be secondary to calling the police and getting medical attention
What happens if the cyclist doesn't have any car insurance, and the driver of the car that hit the cyclist was driving illegally without car insurance. Or, you didn't get the license plate # of the driver that hit you while riding as a cyclist and you have no car insurance?
These are both great questions. If you have no car insurance, and neither did the driver of the car that hit you; then the accident benefit and tort claim (if any) will have to proceed against the Motor Vehicle Accident Claims Fund ("the Fund").  The Fund is run by the government of Ontario. They have set aside a pool of money for innocent accident victims in order to compensate them in the event there is no insurance coverage available given the facts of the case. In the even you have to make a claim to the Fund, those tort claims are limited to just $200,000, plus costs and interest. In the grand scheme, this $200,000 award is little, particularly if the claim is catastrophic.  Future care costs for catastrophic claims can easily top $1,000,000.