Goldfinger Injury Lawyers is reaching out to you to help those suffering in Ukraine.
We are contributing to an organization which is sending out humanitarian aid relief boxes to Ukraine called
Meest
. Here is a link to their website:
Meest is seeking specific items which are detailed below. They don't want random stuff. It has to be from the list below.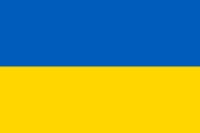 All humanitarian aid will be delivered to the Meest warehouse in Lviv and distributed to various organizations within Ukraine that are collecting and distributing aid where needed.
If you want to help out, please bring these items to our
Toronto Head Office at 167 Sheppard Ave W. North York ON M2N 1M9
. We will also accept drop offs at our locations in London, Peterborough, Kitchener and Owen Sound. Please call us before your arrive so that we ensure that someone is around to accept your delivery 1-877-730-1777 ext 201. We will put the items in boxes and get them to the Meest Warehouse in Toronto where they will be shipped out to Ukraine. Tell your friends and family. Let's do our part!
Comprehensive List of Priority Items 
MEDICAL/MEDS (NO SPRAY, LIQUIDS, ALCOHOL BASED FIRST-AID KITS) 
● Allergy medicine: Benadryl, Claritin, Allegra, Zyrtec, Xyzal ● Anti-anxiety ● Anti-fever meds ● Anti-septic wipes ● Anti-spam meds ● Cold medicine ● First Aid Kit ● Gauze (10×10, 20×20) ● High-blood pressure ● Imodium ● IV bags/system ● Medical bags ● Medical supplies ● Muscle relaxants (Voltaren, A535) ● Neck basket ● Needles ● Neocitrin meds ● Patches to stop bleeding ● Polysporin ● Scalpels ● Sore throat lozenges ● Thick elastic bandages ● Pain Relief: Tylenol, Advil, Ibuprofen, Aleve, high-dose aspirin ● White active charcoal ● Wound medicine ● Sterile Wipes ● Dressings ● Elastic fixing bandage (different sizes) ● Bandages against burns, Hydrogel anti-burn bandage of different sizes ● Sterile bandages 10 x 14 ● Sterile material for anti-burn measures ● Sterile material for wound surface treatment ● Nonwoven adhesive tape ● Occlusive tape ● Soft Gauze ● First Aid Kits ● Waterproof markers ● NPA, OPA pocket masks ● PPE – Gloves, masks, eye protection
MILITARY GEAR 
● Bertsy 40-44 track mountain shoes ● Clothes for military use (uniforms) ● Elbow pads ● First-aid kits (NATO-style military) ● Fleece sweaters are preferably military-style ● Hats ● Underwear (socks and shorts) ● Carimat ● Military backpacks ● Military-style raincoats ● Sleeping bag ● Socks ● Tactical glasses ● Tactical gloves ● Thermal underwear ● Carbines
SHELTER/PROTECTIVE GEAR 
● Air mattress ● Army vests ● Colored duct tape ● Combat gear ● Construction gloves ● Dry rations ● Emergency blanket ● Flashlights ● Battery terminals ● Goggles ● Kevlar helmets ● Radios ● Sleeping bags ● Tactical backpack ● Tents ● Candles