Mediation is mandatory in any civil case commenced in Toronto, Ottawa or Windsor. There are mandatory mediation requirements under the Rules of Civil Procedure.
Mediation is also mandatory in car accident cases, but not many save for lawyers and insurance adjusters know that it is.
Buried deep inside the Insurance Act is a provision dealing specifically with mediation for car accident cases:
Mediation
258.6 (1) A person making a claim for loss or damage from bodily injury or death arising directly or indirectly from the use or operation of an automobile and an insurer that is defending an action in respect of the claim on behalf of an insured or that receives a notice under clause 258.3 (1) (b) in respect of the claim shall, on the request of either of them, participate in a mediation of the claim in accordance with the procedures prescribed by the regulations.
Failure to comply
(2) In an action in respect of the claim, a person's failure to comply with this section shall be considered by the court in awarding costs.  1996, c. 21, s. 22.
This is not to say that if a party fails to participate in mediation that the case cannot proceed. You would think that an insurer who wants to stop a case dead in its tracks can simply refuse to participate in mediation, and then point to this provision of the Insurance Act and argue that the case should not be able to proceed because it wasn't mediated. That can't happen. The case goes on, even if an insurer fails to agree to mediate. Their failure to mediate cannot stall a case.
In the case of Thomson v. Portelance, 2018 ONSC 1278 (CanLII), the Defendant refused to provide any dates to mediate, despite the Plaintiff's request/notices under section 258.6(1) of the Insurance Act. The Plaintiffs brought a motion to the Court seeking directions and to set a timetable. The Honourable Justice Firestone agreed with the Plaintiffs that a timetable should be set which included mediation so that the case could be pushed forward at an expedient pace towards trial. The delays in setting up mediation would not only hamper the case from getting it resolved, buy would also delay the Plaintiff from having their day in Court.
The case of Keam v. Caddey, 2010 ONCA 565 (CanLII) is another car accident case which went to trial. The Plaintiffs were successful at trial. Prior to trial, the Plaintiffs twice asked the Defendants, as represented by their insurer, to participate in mediation, but, contrary to its statutory obligation, the insurer refused, on the basis that it did not believe that Mr. Keam's damages would meet the statutory threshold under s. 267.5(5) of the Insurance Act, R.S.O. 1990, c. I.8
The Judge found that Section 258.6(1) of the Insurance Act makes participating in mediation mandatory when requested. There can be no legitimate reason to refuse to participate, because to elect not to participate is a breach of the insurer's statutory obligation. When an insurer breaches s. 258.6(1), s. 258.6(2) requires the trial judge to ascertain the appropriate remedial costs penalty in the circumstances. In this case, the insurer twice refused to mediate and played hardball by taking the easy position that the claim did not meet the threshold. A significant remedial penalty was required in the circumstances. The costs award to the Plaintiff was increased by $40,000 as a result of the Defendant insurer's tactic of refusing to mediation and breaching the requirements of the Insurance Act.
The case law and the law itself is pretty clear on the requirement for mediation when so requested by a Plaintiff in a car accident case. And the purpose of that law also makes sense. Let's see if we can get the case settled.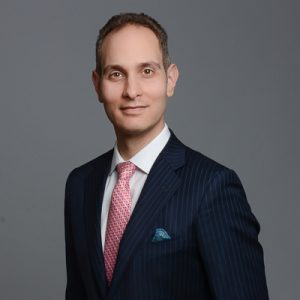 But just because the parties are participating in mediation doesn't mean that the case will settle. While you would like to believe that the parties will participate in mediation in good faith, sometimes they don't. Just because an insurer is participating in mediation doesn't mean that they have to present the Plaintiff any meaningful offers. Their position throughout the entire day can be akin to Leon's Furniture: "We Won't Pay A Cent!". They are entitled to take any position they like at mediation. It will likely make for a very short day, but then they can turn to the Court and tell them that they honoured their obligation to participate in mediation under s. 258.6(1) of the Insurance Act so that no further punitive cost consequences attach for breaching that part of the Act. Our lawyers have seen mediations where the lawyer with carriage of the file doesn't attend and they send a junior lawyer with very limited knowledge of the case. That junior lawyer's instructions are simply to offer "ZERO". A robot could have done the junior lawyer's job.
When this happens it's very frustrating for an innocent accident victim. Why are they offering me no money for my case! What an insult and how demeaning and humiliating! Don't they care?!?!?! These are all common emotions when facing a "zero offer" from a Defendant insurer. It's hard not to take these offers personally because after all; it's your life and it's your personal injury case.
Your personal injury lawyer doesn't know how much, or how little money the insurer will offer at mediation. Nor can your personal injury lawyer use brute force to get the insurer to pay the Plaintiff what the Plaintiff wants. That's just not how the legal system works. If your personal injury lawyer knew exactly how much (or how little) the insurer would offer you in advance, they would tell you. There would also be no surprises at mediation and your case would settle: guaranteed. Unfortunately, in law there are no sure things and certainly no guarantees. The only thing  Plaintiff can do is follow the advice of their lawyer and go through the litigation process. This will mean jumping through a lot of hoops; some more painful than others. But, there is light at the end of the tunnel. Whether that light comes by way of settlement at mediation, after mediation, at Pre-Trial, on the doorsteps of trial, mid trial, or by way of Judgment; you will get closure (try not to drive yourself crazy in the process).