I would like to begin this Toronto Injury Lawyer Blog Post by discussing our law firm's experience reporting a case of auto fraud to the Financial Services Commission of Ontario (FSCO). I will get in to what exactly the auto fraud was in a later post, as I simply don't have the space this week to get in to the story.
FSCO is the government body which takes care of car accident and accident benefit fraud in Ontario. This was our first time reporting an incident.
When you wish to report a fraud, there is a Fraud Hotline, 1-855-5TIP-NOW or 1-855-584-7669. There is also an online form you can complete on the FSCO website. Accident Benefit and Car Accident Fraud has been made to be a big deal with all of the huffing and puffing which insurers do about this "epidemic". You would think that reporting a fraud would be simple, and that the fraud team at FSCO would know what they're dealing with, and get right on it seeing as it's such a big deal.
I was passed on to four separate people at the FSCO Fraud Hotline (plus a hang up altogether)  before they even took down any of the fraud victim's information to investigate the matter. It seemed like nobody knew what to do, nobody knew what to look for, and nobody wanted to deal with our report. I was being passed, from person to person without getting any answers. I had to advance a theory of the fraud which made them say "AH-HA! That's it!" before they even understood the cause/root of the alleged fraud. It was like they hadn't even dealt with car accidents or accident benefit cases before.
After much pressing and energy, the fraud has now been reported. What happens now is beyond our law firm's control. Whether or not we get a progress report from FSCO regarding their investigation is uncertain. I'm doubtful they'll get back to our office or to the fraud victims. Reporting car accident and accident benefit fraud should NOT be an exercise of jumping through hoops. It should be a clear and easy process with responsive, knowledgeable and accountable staff who get results. Results matter and I got the feeling in dealing with the FSCO fraud team that didn't know what they were doing. Just our opinion based on our experience.
Now, on to the remainder of the Toronto Injury Lawyer Blog which focuses on Long Term Disability Claims and their tricky limitation periods…..
If there's one thing which causes Plaintiff side injury lawyers to panic or lose sleep, it's the fear of missing a limitation period. Conversely for defence counsel and their insurer clients, the prospect of getting a clear cut win on summary judgment motion because a Plaintiff missed their limitation period is exciting; along with a fast and cost effective way to close a file.
Determining when a limitation period begins to run has always been a challenge in certain types of cases. For motor vehicle accident claims, establishing the date of loss is rather simple. Most of the time, with certain exceptions, all the Court needs to do is look at the date of loss. But the same approach does not apply in the context of long term disability claims where there can be multiple denials, multiple levels of appeal, or the denial is not clear and unequivocal. There can be heated debate between Plaintiff and Defence Counsel as to when a limitation period should begin to run.
A dispute over a limitation period in a LTD claim was the subject of the recent decision of Richards v. Sun Life Assurance Company of Canada. In this motion for summary judgment, Sun Life took the position that the Plaintiff's action was commenced after the two year anniversary of the day which the Plaintiff knew, or ought to have known that a cause of action arose.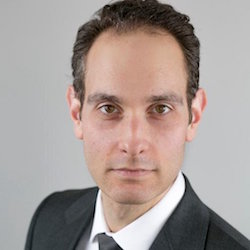 Sun Life had approved the Plaintiff's Short Term Disability Benefits. But before paying any further benefits, they requested further information from the Plaintiff by way of letter dated May 1, 2007 which stated:
"On April 10, 2007, you were provided with 14 days to contact our office, and we have not received any response from you and your file has been terminated effective January 29, 2007. No further action will be taken on your claim."
A second letter also dated May 1, 2007 stated:
"We have received your Plan Sponsor's Statement for Long Term Disability (LTD) benefits submitted on your behalf. However, we have not yet received your completed Member's Statement Disability Transaction Form. We need this for to assess your LTD claim."
On one hand, Sun Life is stating that no further action would be taken on the Plaintiff's claim. Yet, on the other hand, they are requesting further information to assess the Plaintiff's LTD claim. You can see how an unsophisticated disability claimant could get confused.
The Plaintiff took no steps to pursue an LTD appeal, but called Sun Life on three separate occasions after May 1, 2007 to enquire as to the status of his claim.
At the hearing of the motion, the Plaintiff took the position that Sun Life's letter of May 1, 2007 was not a clear and unequivocal denial. The Plaintiff's evidence at the return of the motion focused on his state of mind in around 2007 and 2008. The Plaintiff provided evidence that he felt "confused and misled".  His file had been open and closed multiple times by Sun Life prior to 2007, and that although his benefits were not being paid, he didn't think this to mean that his claim was denied entirely. The Plaintiff had called Sun Life as late as September 2008 to inquire as to the status of his LTD claim; thereby showing his belief that his claim was still open.
The Court's difficulty with this position was that there was no evidence to explain why the Plaintiff had waited from his last contact with Sun Life in September 2008, until October 2012 to commence an action. There was also no evidence presented as to what caused him to discover his cause of action when he did.
The Honourable Justice Bale hearing the motion rejected the Plaintiff's argument that a rolling limitation period should apply to this case such that the Plaintiff would only be barred from claiming benefits that would have been payable more than two years before the action was commenced. He distinguished this case, from other rolling limitation period cases such that the issue here was the Plaintiff's initial entitlement to LTD benefits. It would be unfair in such a case to require Sun Life to litigate those facts for a potentially unlimited period of time.
For LTD insurers, it's important to make sure that their "clear and unequivocal" denials are exactly that. Sending out form letters which on one hand deny a claim, yet on the other hand lead a Plaintiff to believe that their claim remains open pending further information is neither clear, nor unequivocal. For Plaintiffs, the lesson from this case is the same as the lesson on so many other limitation based cases. Lawyer up and get those claims issued.